A Story about finding the best Panama to Colombia Boat
Finding the best Panama to Colombia Boat is understandably the highest priority when you have decided to make the San Blas Sailing trip. Spending several days confined to a small boat with several other travelers you are in effect putting your life in the hands of a captain and his boat. You trust he keeps his boat in good condition, has a great deal of sailing experience and makes sure you have everything you need for a 5 days sailing trip.
This trust was abused by many captains in the past, but fortunately, things have changed a great deal since the dark ages of Panama to Colombia Boat Business.
The Rookie Sailor
I am myself a Norwegian traveler who started Colombia Panama Sailing after I spent some time on the high seas.
Back in 2006, at age 26 I did the most natural thing in the world. I bought my own tiny little sailboat on the Isla Margarita in Venezuela. I had never set foot on a boat before, but I figured… how hard can it be?
My sailboat adventure didn't last long. I never sailed with backpackers and after 9 months in Cartagena I sold my boat in 2007. It was a good thing cos the mast broke halfway between Guatemala and Jamaica. That boats today sits on an unknown lake in Guatemala. Probably still without its mast.
The dark ages of Panama Colombia Boat Business
I had fallen in love with Colombia, Cartagena and a girl. In 2010 we moved back to Cartagena to settle there. I knew the sailboat community well and Colombia to Panama Sailboat business had not improved much since I left in 2006.
There were no real travel agents offering boats sailing between Panama and Colombia. The internet did not offer much information for travelers searching for decent sailboats. There was a lot of confusion. It was a difficult time for travelers to find good boats to sail with.
Instead of travel agents' hostels sold the trips to backpackers. Each hostel was loyal to their friends, captains with their own sailboats. The hostels made little effort to help travelers make an informed decision on the best Panama to Colombia boats to sail San Blas. Many hostels sold trips on sailboats they knew where bad and even dangerous.

Starting Colombia Panama Sailing
In 2011 one could not yet buy a Panama to Colombia sailboat trip online. So, I started Colombia Panama Sailing. The first travel agent to sell these trips exclusively online. It was important for me to bring transparency to the business and make it easier for travelers to find the best Panama to Colombia boats.
From the very beginning, we chose to work only with the best boats. We demanded that the boats;
– took safety seriously
– used experienced captains
– kept schedule
– offered adequate and good quality food
– offered a good experience
Man over board
If we got wind of captains abusing ours and our client's trust we kicked them off our site. We did that many times in the beginning. It is not the best way to make friends in the sailing community, but clients need have to come first.
I remember a captain once told me he had got into an argument and started fighting with a client. The captain threw the traveler overboard in San Blas together with his backpack. The poor backpacker had to hike with another sailboat back to Panama. Fortunately, I had not sold this ticket, but I immediately took the captain and his boat off my page.
Few, but good sailboats
For the first year, I only sold one sailboat cruise and that was the Catamaran Santana and captain Gisbert "Gizzy" Kroczeck, who I got to know back in Venezuela in 2006. In 2011 there were so many terrible boats I only trusted Gisbert with my clients.
After a few mistakes I got Captain Manfred and his wife Petra and the sailboat Mintaka onboard and they have stayed with us since. Quest and Swedish Goeran Persson came on in 2015 and later, we have added many more sailboats we feel safe working with.
Over these last ten years, Panama to Colombia sailing business went through many changes. Now, travel agents sell most of the trips. There are many good sailboats and captains to choose from. They have worked hard to improve services and the reputation of the business.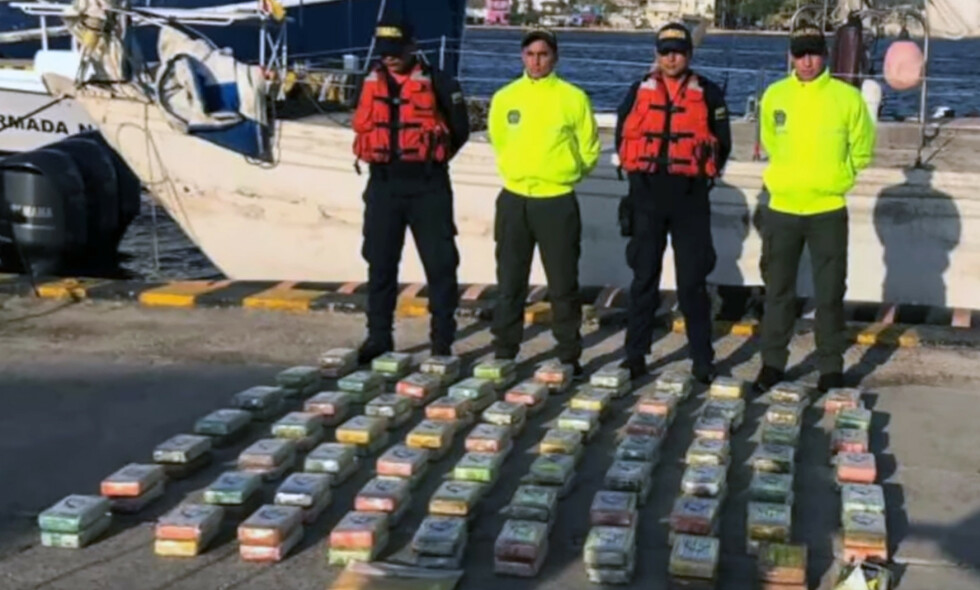 The Panama to Colombia Sailing drug lord
Still, there are people out there ready to take advantage of travelers. As recent as last year another Norwegian was arrested outside of Cartagena with more than a ton of cocaine on board his sailboat, along with several backpackers. He had been smuggling drugs under the cover of sailing backpackers to Panama. Funnily enough, none of the serious sailboat owners, captains or agents in the business knew who he was.
In Colombia Panama Sailing we have made a lot of effort to vet our operators to make sure you as a backpacker and traveler will get an excellent experience on your Panama to Colombia boat. We have years in the business and we weed out sailboats that do not adhere to our quality standards.
Before you make a decision on what sailboat to choose…
What type of boat do you want to sail with?
Some travelers are looking for a chilled sailing experience. Their idea of sailing Colombia to Panama is lying on the sun deck feeling the Caribbean heat, read a book in the shadow, go for an exploration trip to a nearby reef or deserted island.
Or maybe you are the backpacker who feels that sailing Panama to Colombia by boat means a cocktail in your hand and a new best friend by your side. Maybe the idea of a bonfire party or coconut drink gets you in the mental state for San Blas Island cruising.
Maybe you want a little bit of all of the above. There are boats that fit these qualities. Some boats focus on more on the party and socializing in bigger groups. Others are super chill and will not encourage late nights. Others again have both or are at least open to your special group dynamic.
When you know what kind of boat you want you can start the search for your perfect Panama to Colombia boat.
Doing your own research
At Colombia Panama Sailing we can guarantee the quality of our sailboats. We cannot make that statement on behalf of other agencies. If you choose to look for a boat on your own or with other agents or hostels we suggest strongly that you consider;
Sailboat name (Google search)
Captains full name (Google search)
Captain and boat name together (Google search)
Ask to see the boat before making an agreement to sail
Check security equipment date and inspection (floating west, VHF, Life raft and EPIRB – Satellite Distress Beacons)
Ask how many backpackers will sail
Ask how many berths there are
How much freshwater can the water tanks hold?
What is the size of the engine(s)?